Video Is the Medium of Our Time
12 April 2022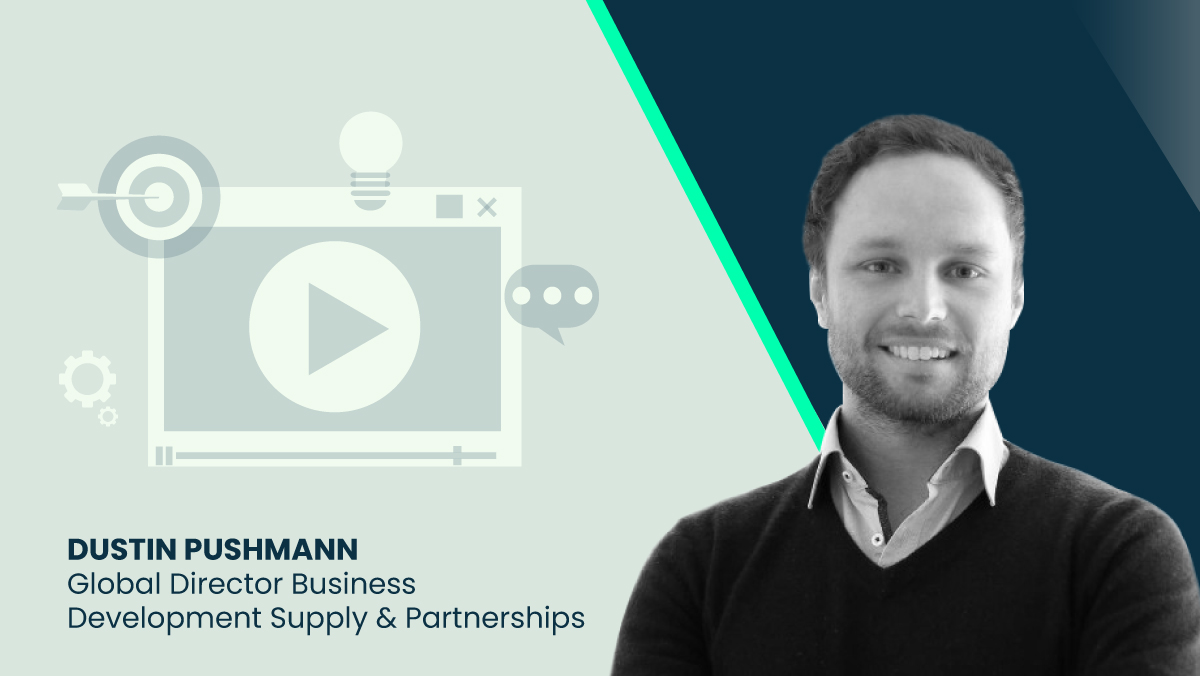 An interview with Dustin Puschmann, our Global Director of Business Development Supply & Partnerships.
Network television is bringing new players into the market. In an interview with Medientage MunchenBlog, Dustin Puschmann, our Global Director of Business Development Supply & Partnerships, explains how ShowHeroes Group utilizes a multi-approach by combining video content, ad tech, and marketing with a high-quality offering for publishers and advertisers. In turn, advertising customers can now consider TV, a market that many previously ruled out as it was perceived as too large to target.
Read the original full interview in German here.
Connected TV is considered the most important trend in the moving image sector. ShowHeroes Group CEO Ilhan Zengin cites Germany as the spearhead in the European market. Why is that?
Founded in Berlin in 2016, ShowHeroes Group today has its headquarters here. It's where we make many decisions for the whole group.
Additionally, the German market has a lot to offer; I personally call it "the test market" because no market in the world tests as much before decision-making. The French, for example, often cooperate and integrate much faster. Only Germans always want to play it safe and know what we are getting ourselves into, with all the advantages and disadvantages.
"But market power, reach and access to online topics make Germany a pioneer in connected TV. The offering for users is growing and more and more devices are enabling access to CTV - this is increasing budgets and demand in this market."
Where is the German market in general when it comes to moving image advertising?
It's in very good shape. Video is THE medium of our time. This can be felt on many different levels. As content producers, we are registering high demand, and many publishers and marketers are investing in moving images. The demand on the customer and agency side is also enormous.
Especially in Germany, we see ShowHeroes Group in a pioneering role as a provider both on the demand side to serve the high request for suitable advertising environments, and on the supply side of the publishers, to satisfy the endless hunger for even more video content in the advertising business.
Do you see ShowHeroes as a supplement to existing providers and marketers, or rather as competition?
There are some competitors who are going in a similar direction with their products. On the customer and agency side, this actually includes everyone who offers video inventory.
We play a special role: ShowHeroes offers in-house production of exclusive video content that no other competitors have available. Publishers can deepen or broaden their content offer as desired.
Where exactly does ShowHeroes position itself in the CTV landscape?
In the advertising sector, we see ourselves as a supplement to the major providers of television, CTV, or platforms. RTL, ProSiebenSat.1, but also Samsung with its apps, Rakuten – they can all work very well in their respective universes. But if you want to think outside the box, bundle different offers and thus set a bracket, come to us. We can work with everyone and pool inventories.
Let's take an example: Customers could choose a special sports segment on Rakuten TV and another on waipu.tv at the same time, as well as one on RTL and one on Sat.1. In this specific case, it is no longer necessary to talk to four marketers, but only to us, ShowHeroes.
So ShowHeroes is a kind of aggregator for video advertising?
ShowHeroes bundle the approaches of common marketing. We summarize inventories in video environments and thus make bookings possible even with smaller advertising budgets.
Digital channel does not always mean digital channel. Does the ShowHeroes approach allow you to meet the different content requirements depending on the advertising channel?
Yes. This is our USP as a video producer. We can also deliver topic-specific content. An example: If everyone has eaten too much by the New Year and is flocking to the gym at the start of the year, then we proactively produce on the topics of yoga or nutrition in January – because we believe that seasonal content on the publisher side is becoming more relevant anyway.
In addition, publishers each have specific topics with which they come to us and brief us. It is not a problem for us to supply them with 20 or 30 videos, for example on the topic of sustainability.
ShowHeroes has been offering personalized advertising campaigns on Connected TV in brand-safe environments based on AI since Autumn. Is this offer, which combines the advantages of digital advertising on the big screen, well-received?
This claim to create a safe environment should actually always apply. We guarantee brand security for our self-produced videos.
Targeting also plays a role. We have developed our own technology for this, which ensures that we can exclude certain articles, videos, and other content. Consequently, there's no advertising of the individual customers or content from our company. The corresponding URLs are hidden.
How does your targeting approach work?
How does your targeting approach work?
We've eliminated the scattergun approach to CTV reach that was still the norm, even when it came to targeting. So far, only certain programs or formats can be targeted as an advertising environment, and there are also offers on the market depending on the weather.
We follow a data-based semantic approach that reaches the desired audience even more precisely. You no longer have to pay for the full projected AGF range, but for what is called off.
"The expensive advertising environment of TV has suddenly become accessible to customers from medium-sized companies who previously could not even think about it."
Marketing in digital environments requires GDPR-compliant data. How do you solve this with the cookies?
On the one hand, the feedback and the ideas of the customers are our guides, on the other hand, we advise proactively. Since we work across publishers and formats, we naturally have a broad view of the market – whether it's CTV, online ads, in-app advertising, or even in-game advertising.
This broad basis enables us to design and optimize the data basis more efficiently. As far as we can, we share our experiences. Important: Invalid Traffic or AdFraud do not take place with us because our servers react to them and filter them out.
Do you invoke the need for common standards for the European CTV industry to take video advertising to a new and safer level with success?
Constant dripping wears away the stone (l eight). This requires everyone to pull together – CTV providers, marketers, broadcasters, agencies, and customers. In other words, a portfolio of the most diverse interests and logic of advertising should agree on a common standard. For us, an important step is first of all our involvement in the IAB and the BVDW.
What counts above all is enlightenment. Here we benefit from the many different impressions that we can gain from the breadth of our work. The knowledge flows into discussions and in advising our customers.
First of all, it is about nurturing the tender little plants and complying with all the existing standards. But there are also braking factors: A data-based CTV range is very precise and often has significantly fewer viewers than the usual TV ranges of AGF Videoforschung. This is not pleasant for the TV industry. This dilemma needs to be solved in order to create transparency in the market.
What is your personal prognosis?
The war in Ukraine is certainly an unknown. On the other hand, many have come through the Corona period very well, and the digital market has generally developed strongly. More and more money is being invested in content production and advertising videos, with moving images being the fastest growing area.
We benefit from this and we feel well-positioned: With the acquisition of smartclip LATAM, we have just entered South America. We opened the new office in New York, and at the end of 2021, we brought all of the Nordics into the group. I can tell you this much: That wasn't all.
Speaking of New York: Is it easier to work in the "GDPR-free" US advertising market?
Different. In this huge market, it's much more about the content and the question of how good production can add value. The advertising partnership is an important side aspect.
It's different in Germany: there, the main interest is how much more can be earned with advertising in the video environment. The market is less standardized, there are even more small-scale offers.