ShowHeroes Group Success Stories: Sina Kleinikel, Product Manager
24 February 2022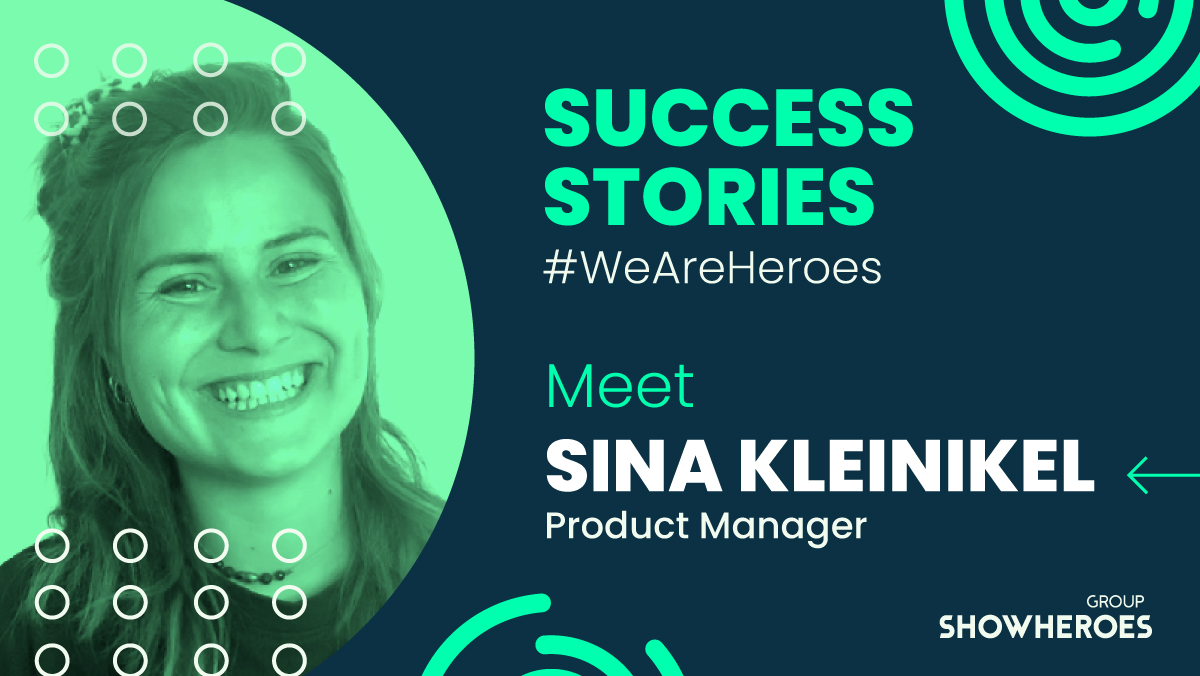 Employee Success Stories: An inside look at ShowHeroes Group
A successful team consists of diverse, motivated and passionate people who give their best every day. To showcase and help you get to know some of these amazing and talented individuals, we launched, "ShowHeroes Group Success Stories".
The growth of every employee is extremely important to us on a personal and professional level. Each person is treated equally and allowed a place to voice his or her opinion – two important points underlined in our Core Values. As a result, our people gain the knowledge and skills to build a career and advance their personal development, while our company continues its growth and promise to deliver high quality solutions for our clients.
So please jump in and get to know some of our team members who started their careers with us and now have their very own personal success stories to tell.
Together we keep on growing. Let the success stories of ShowHeroes Group inspire you.
Episode 2: Meet Sina, ShowHeroes Group Product Manager on the Product team.
What do you do here at Showheroes Group? 
I'm a product manager in our international product team and I also work in a close relationship with our IT team. I'm responsible for planning sprints and the optimization of our facilitation product that provides customized ad solutions.
What did you do previous to your career here?
I studied media informatics and media studies with the main subject informatics. During that time, I joined smartclip, part of the RTL group, where I started on the programmatic team with Kay Schneider, who is now Senior VP Supply and Programmatic Manager here at ShowHeroes Group. After finishing my studies, I started full-time as a demand project manager at smartclip. At that time, I had already met Ilhan Zengin (ShowHeroes Group CEO) and Bastian Doering (ShowHeroes Group Vice President Global Sales).
What made you decide to join the ShowHeroes Group?
I already had my first touchpoints with ShowHeroes in my previous job. The product itself made me curious and I had so many questions that I decided to join ShowHeroes.
How would you describe your own personal development at SHG?
When I started at the company, I was a bit overwhelmed by the product landscape we offer, even though I had experience in that industry. To quote a wise man,
"Happiness can be found even in the darkest of times if only one remembers to turn on the light." —Albus Dumbledore,  Hogwarts Headmaster – Harry Potter series.
So I thought, "Ok let's give it a try. Just remember that you could be the one who turns on the light." Surprisingly, I did quite well and felt very comfortable with this new challenge.
"I learned that the only bad decision is a decision you didn't make. And if you decide to rock and believe in yourself, you can face any challenge."
I started my journey almost three years ago and went through different roles. With the experience and knowledge I gained as a project and business development manager, I can truly say I understand my users and have foresight of different perspectives that help me every single day now as a product manager.
Simple as it is, I would say my professional life just suits my natural habitat. I love communicating with people, investigating, and learning new skills on a daily basis. With the team spirit that we have and Patrick Jähnichen, Global Director Product & Data Science, as my supervisor, I know that there are people who support me whenever needed and have my back in times even when I've made a "wrong" decision. This encourages me to dare every step into new projects and topics.
My biggest takeaway over the past few years is:
It's worth failing and making mistakes because these experiences are the ones that help you grow and push you to a stage where you can then lean back on your own personal experience. No challenge is too big if you are not afraid to face it. Overcome your fears, make a decision and only that will make you grow.
Tell us about your role. What does the day-to-day involve?
As a product manager, you don't have a daily routine because every single day is different. But what is definitely a part of my daily life is research and communication with different stakeholders. My end-goal is improving our own products as well as scribbling and brainstorming with our UX designers.
I also plan and manage sprints for and with the IT team. Of course, testing and releasing new features is also part of my daily workday. Apart from these activities, it's a lot of communicating and management between different departments and user groups.
What do you enjoy the most about working at ShowHeroes Group? 
I'm surrounded by amazing people. It feels good that my professional growth increases, and I receive the trust and responsibilities I seek. I really appreciate the flexibility I have to schedule my days so it suits my work-life balance expectations.
A walk through nature during my lunch break always motivates me for the rest of the day.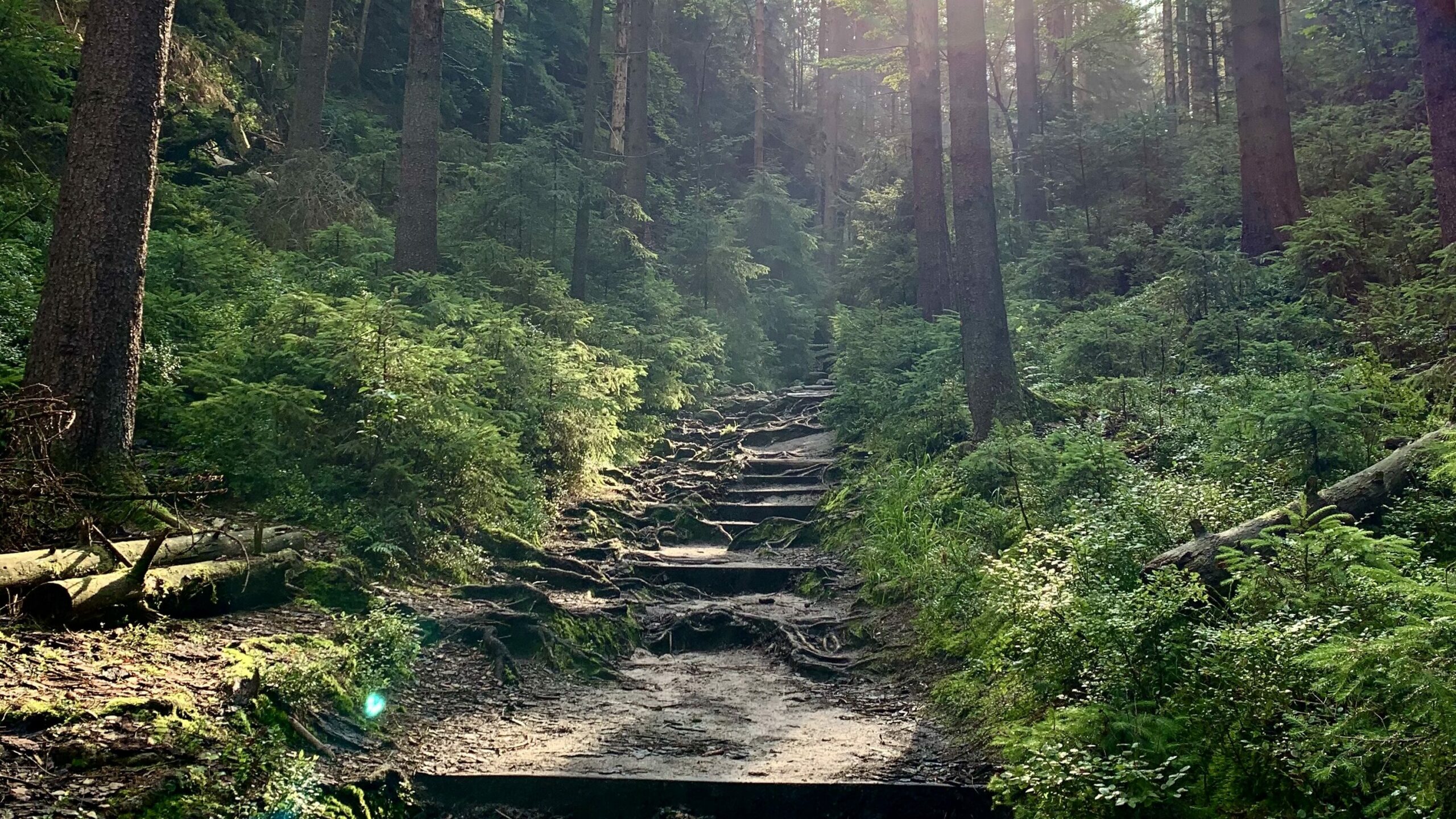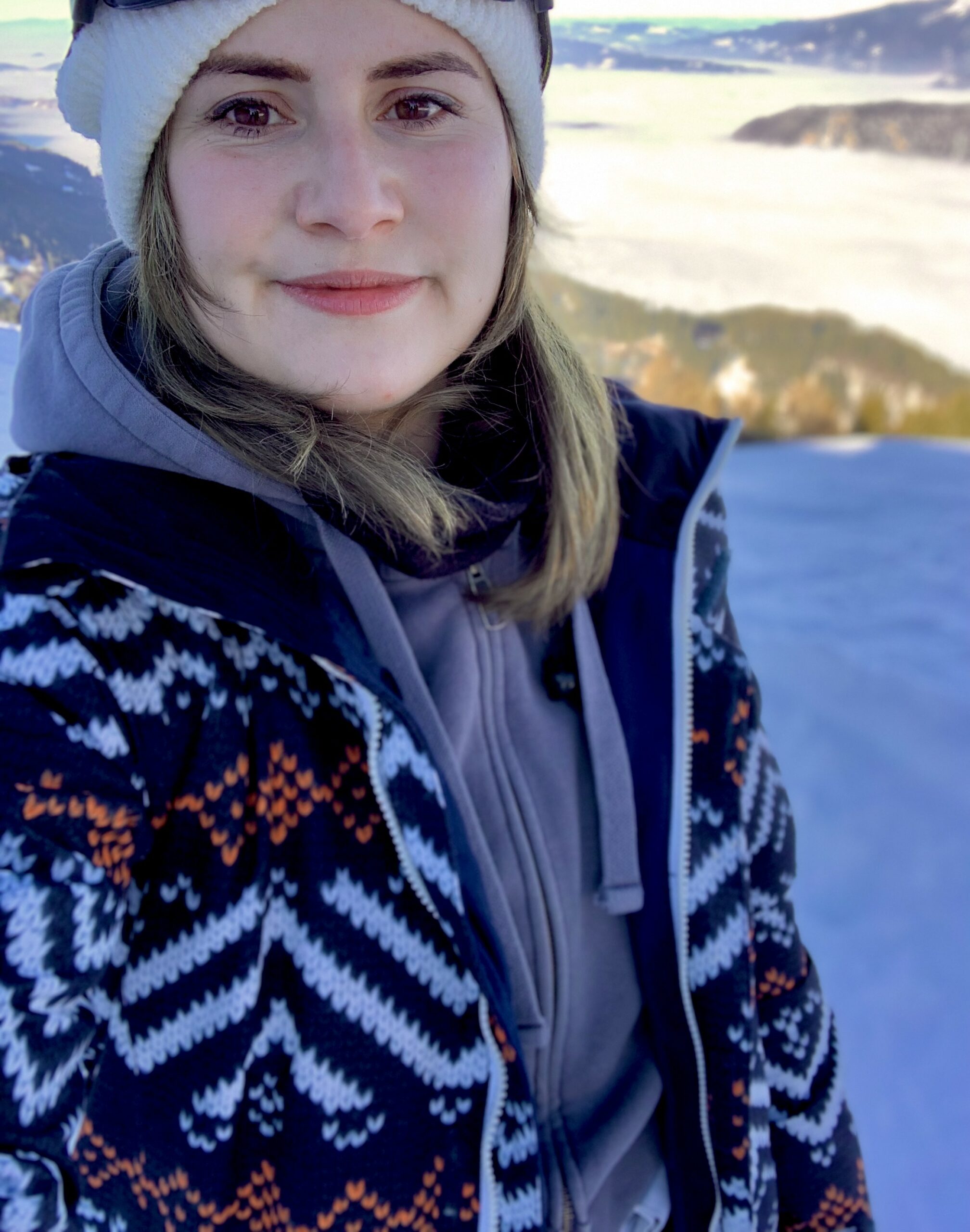 What do you consider your greatest achievement so far?
I'm really proud of myself for making the decision to become a product manager and get out of my comfort zone. I was afraid to move into a more internal role, away from direct communication with clients. It felt like jumping into the dark after being so familiar with my old role. I now have a completely different point of view of the processes I knew before, and I can say have a gained a deeper understanding overall.
Describe ShowHeroes Group in three words…
Growth, Friends, Passion.
If you could be someone else for a day, who would you like to be?
That's a really good question. I've never asked myself that, and my conclusion after thinking about it for a couple of minutes is, I don't want to be someone else. Not even for a day. I'm so in love with life and the things I'm doing. I don't compare myself to others and this pushes me into limitless possibilities personally and professionally.
What's your top life hack?
Start every day with the belief that it could be the best day of your life. And for sure, with a good breakfast.  Nothing gets over a good breakfast and waking up early to watch pretty sunrises. Then the day is yours!
Get in touch if you're interested in learning more about the ShowHeroes Group.
Are you ready to start your own Success Story with us? Check out our open positions here.