ShowHeroes Group Success Stories: Amanda Cohrs, Senior Global Programmatic Advertising Consultant
4 January 2022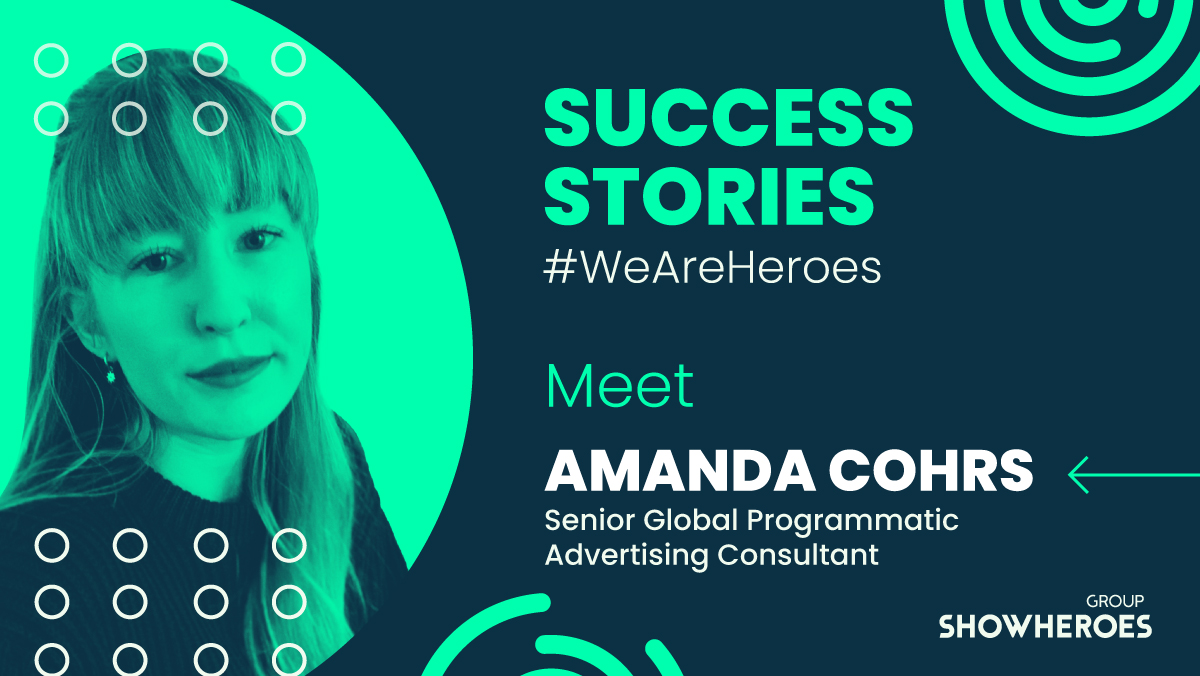 Employee Success Stories: An inside look at ShowHeroes Group
At ShowHeroes Group we know that the single most important ingredient of our success is our people. We pride ourselves on the enthusiasm, motivation, and dedication of our employees and firmly believe that investing in the growth of our team is investing in the future of ShowHeroes Group.
We also recognize that each individual is unique – with different perspectives, backgrounds, and experiences that influence and inform their ideas and opinions which are valued.
Today we are starting a new series in which you will get to know some of our team members who started their careers with us and now have their very own personal success stories to tell.
Together we keep on growing. Let the success stories of ShowHeroes Group inspire you.
Episode 1: Meet Amanda, Senior Global Programmatic Advertising Consultant and our podcast host of "Programanda."
What do you do here at Showheroes Group?
As part of the programmatic central team of Kay Schneider, I am responsible for the RTB platform portfolio as well as building up the programmatic in-house consultancy task group called "Programmatic force". In addition to that, I am the host of the Programanda Podcast by The Digital Distillery, which is an interview format about adtech and female empowerment in our industry.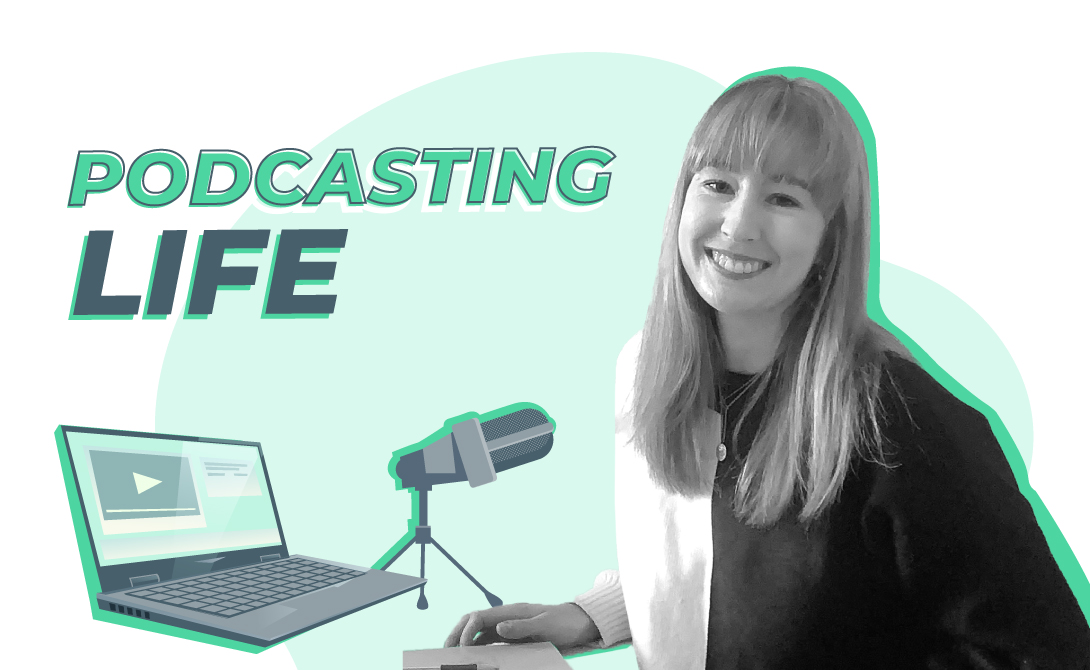 What did you do previously in your career?
Before starting with ShowHeroes, I was doing an internship at the German-Baltic Chamber of Commerce as a market consultant in Riga, Latvia, as part of my bachelor studies (International Management). Originally I was born and raised in Hamburg, Germany, but because I fell in love with the Baltics, I decided to stay there and was then looking for job opportunities.
What made you decide to join the ShowHeroes Group?
When I applied back in 2017, I had my first interview with Dennis (CMO) and Bastian (back then Director Sales and Business Development and now Vice President Sales). They told me that the position I applied for – Ad Operations, I had no idea what that meant back then – was actually already taken but I could take a role supporting Bastian's Business Development team. As I was looking for a company where I can learn and grow professionally as well as personally and where new ideas, drive, and self-initiative are more than welcome, I felt right away that it was a good match.
How would you describe your own personal development at SHG?
Professionally: Because I was working and living in Riga, I had the chance to work closely with the different departments there (e.g. Ad Operations, Graphic Design) even though I was part of Sales. Because I was working with different departments, I was in a key position to also be involved in billing and finance processes and ad operations. I've always been curious about how things work and therefore, I sold my campaigns, technically set them up, optimized them, and took part in the financial payment process.
After more than two years, I decided to look for new challenges, as I never felt I was in the right role being in Sales. So I internally discussed my opportunities and I was offered to build up the programmatic unit with Kay Schneider, SVP Global Supply & Programmatic Advertising. At the same time, I moved back to my hometown of Hamburg and started to dig deeper into the programmatic world. Building up a new unit from scratch requires a lot of self-initiative. Having Kay as my mentor helped me successfully tackle this challenge.
I had to figure it out myself and I guess this still makes me grow the fastest; learning by doing, getting stronger by making mistakes.
For most of the tasks and challenges, there was not a guide or manual on how to tackle them. Thus, I had to figure it out myself and I guess this still makes me grow the fastest; learning by doing, getting stronger by making mistakes. And this is what I am very grateful for: Trial and error is welcome in such a dynamic company (of course "error" should not happen too often and the impact should not be crucial).
Personally: When I started, I was only 23 years old and I was very calm, shy, insecure, and introvertive. I was not always comfortable being at the center of attention, and I thought I would never be someone whose voice can and will be heard. But guess what? I figured out that I don't have to be any other type of person other than myself. I can be 100% Amanda and still speak up. And since I started accepting myself, I feel more comfortable about just being me. Within this journey, ShowHeroes has always supported me and my ideas, for example, with my podcast.
Tell us about your role. What does the day-to-day involve?
Being responsible for the programmatic platform partnerships and building up the in-house consulting group "Programmatic Force" means that I am in a key role within ShowHeroes connecting different departments. Every day looks different and depends on the topics which are urgent and need to be tackled. I am mostly jumping from meeting to meeting (internal and external) which also differ in topics.
That could be strategy calls with RTB platforms, troubleshooting calls with Ad ops, Sales, or agencies, or internal weekly calls with stakeholders, regarding current topics such as sellers.json, ads.txt., new releases, and features on platforms or market changes. My role is defined by coordination, planning, and communication as well as keeping a generic overview of everything RTB-related.
What do you enjoy the most about working at ShowHeroes Group?
Being (virtually and physically) surrounded by the best team and having no limits in growing.
Describe ShowHeroes Group in three words.
More than work, or if you like words: Team-Spirit. Empowering. Passionate.
What do you consider your greatest achievement so far?
Overcoming my fear of being a speaker, panelist, and podcast host.
As a kid, what did you want to be when you grew up?
Teacher or Police Officer. My mum always said, she is seeing me in a uniform.
What's your top life hack?
When I was young, it was a mystery to me why my father was always reading novels at 5:00 in the morning before going to work. But now I must admit, it's the key to peacefully going into the day. Reading or journaling while drinking a coffee in the morning brings so much energy into each day.
Get in touch if you're interested in learning more about the ShowHeroes Group.
Are you ready to start your own Success Story with us? Check out our open positions here.