"We are a German Hero on our way to becoming a European Hero"
7 September 2021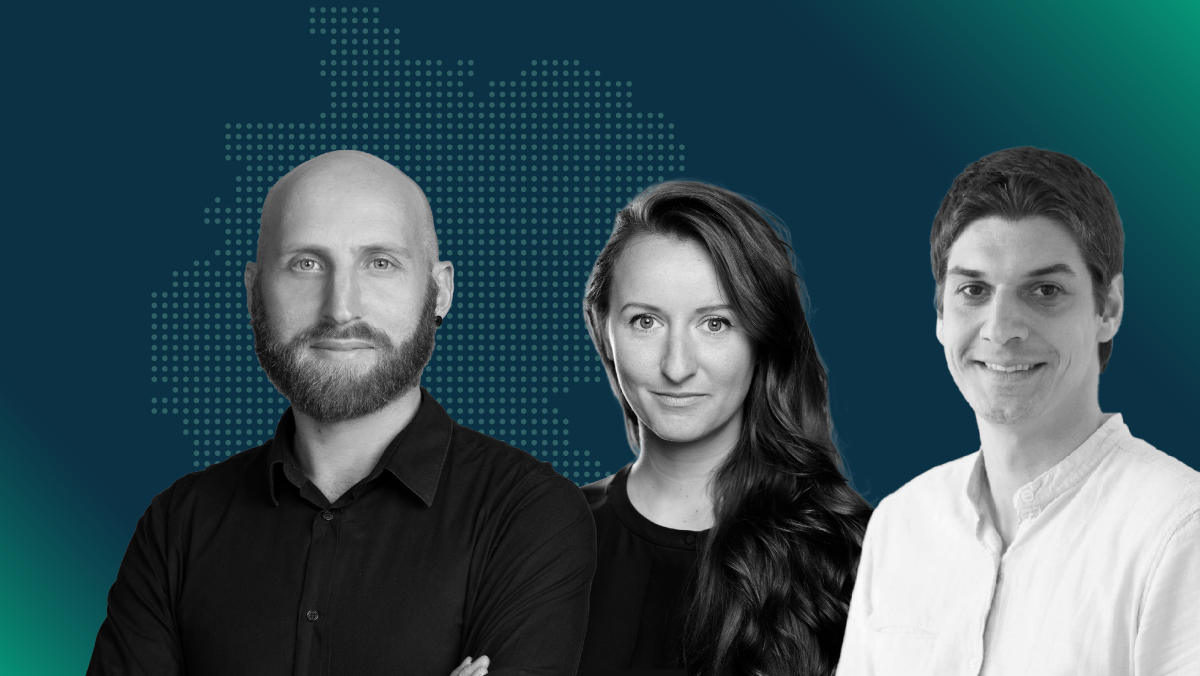 Since 2016, ShowHeroes has been a provider of customized video content with matching ads. Revenues of the company, which "has received only a small Series-A funding so far," have risen from 6 million euros to around 100 million euros in recent years.
The Berlin-based company ShowHeroes, founded in 2016 by Ilhan Zengin, Mario Tiedemann and Dennis Kirschner, produces and markets video content. "Specifically, this means that when readers are browsing through the Internet and consuming news or other content, we show them content and advertising videos that match their respective interests," says founder Zengin.
Most recently, the ShowHeroes team made headlines with a couple of acquisitions – for example with Viralize from Italy. "In parallel, our portfolio of services and brands has also grown significantly in the last couple years," Zengin elaborates. Around 200 employees currently work for the ShowHeroes Group. Revenues of the company, which "has received only a small Series A financing so far," have risen from 6 million to about 100 million euros in the past three years.
In the interview with deutsche-startups.de, ShowHeroes founder Zengin also speaks about brand safety, short-time work and start-up obstacles.
How would you explain ShowHeroes to your grandmother?
I don't have to explain anything to my grandmother. She knows that we are Europe's leading provider of video advertising on the Internet as well as a successful producer of customized video content for publishers. The combination of both, the production of video content and, at the same time its marketing, is what makes the ShowHeroes Group so valuable. For media houses, we are known as a partner for high-quality content delivery.
This keeps users on the site longer and provides additional value. For brands and advertisers, we make sure that their messages get exposure and targeted attention, whether customers buy via programmatic advertising or directly. And, most importantly, we assure that the videos appear in an environment absolutely secure for the brand. Keyword: Brand Safety. But at this point, at the latest, my grandma would drop out.
For the readers of Deutsche Startups, however, I would like to add two more sentences: As ShowHeroes Group, we have been successfully producing and marketing digital video advertising with contextual relevance since 2016. In more detail, this means that when readers surf the Internet and consume news or other content, we show them content and advertising videos that match their respective interests.
Has the concept, the business model, changed in the past few years in some way?
Of course it has. I think anyone who is active in the digital world has to constantly adapt their model and their services to the market's needs. The market is constantly evolving and the general conditions are changing. Of course, we have to respond to this, as this is the only way we can continue to meet the requirements of our customers and partners. For example, we have significantly expanded our Connected TV business in recent months and will continue to do so. That is because this topic is playing an increasingly important role in the European markets.
So, how exactly does your business model work?
We generally see ourselves as a provider of video solutions on the Internet. We target two groups in particular: Advertisers and publishers. Advertisers want to send messages to their target audience. We provide them with the relevant advertising space on premium websites. Publishers, on the other hand, need to monetize their content better in order to be able to offer their readers high-quality editorial in the digital age.
Our editorial videos, paired with the ShowHeroes technology, help them do this by driving higher reach and user retention. Our SemanticHero technology analyzes the context and content of these pages. This allows us to target users with appropriate video content and advertising according to their interests.
The Corona crisis has hit the startup scene hard in some cases recently. How did you feel the effects?
Corona also hit us at the beginning. In the first wave, starting in March 2020, when topics like incidence rate and lockdowns were still new to everyone, we agreed on short-time work. Fortunately, things picked up again very soon: by the summer of 2020, we had already made up for the sales losses from spring and even exceeded the target result. In summary, 2020 was a record year for the ShowHeroes Group – despite the Corona crisis.
How did the idea for ShowHeroes come up in the first place?
In my former job. Together with my co-founder Dennis Kirschner, the desire to start our own company grew during our time at the native advertising provider plista. We were both on fire. And we wanted to put our collective experience, our skills, but also our network to the test with our own company. Quite quickly, we were also able to inspire Mario Tiedemann, our current CFO and COO. So the core idea for ShowHeroes quickly took shape.
It took only a few weeks from our first talks to the official launch. That was a tour de force. By the way, I got the first call from Mario when I was in Texas at the South by Southwest (SXSW) festival. SXSW gave me fresh impressions, inspiring input and lots of motivation. Immediately after my return, we got to work together.
How has ShowHeroes developed since its founding?
The ShowHeroes Group is one of the fastest growing German digital marketing companies. We are a German Hero on our way to becoming a European Hero. Just recently, we have acquired several companies. In parallel, our portfolio of services and brands has also grown significantly in recent years. With our Viralize brand, for example, we also offer smaller website operators effective solutions for monetizing their content.
ShowHeroes, on the other hand, is aimed at premium publishers, i.e. very large and in some cases very individual projects. We also produce online video content and ads, TV commercials and animations under the ShowHeroes Studios brand. And our success story is just starting to gain momentum with Connected TV (CTV).
But let's cut to the chase: How big is ShowHeroes now?
We have increased our sales more than tenfold in three years: from 6 million in 2019 to around 100 million this year. We currently employ around 200 people across Europe in eight markets at 15 locations. And by the end of the year, that figure is set to rise to more than 300 employees. Five years ago, at the beginning, Dennis, Mario and I were still on our own. The best thing about it is that our development is sustainable, because the ShowHeroes Group can grow on its own financial strength. We have received just a small Series A financing so far.
Please take a look back: What went really terribly wrong in the past few years?
We were lucky, because thanks to our experience at the start-up plista, we were able to overcome many of the usual "founder hurdles" more quickly. We were also supported by our network on many issues. Whether on the topic of investment or the scaling of our business model. The previously mentioned pandemic-ridden spring of 2020 was the most difficult time for us so far. Fortunately, we were able to get through it quickly.
And in which areas have you done everything right so far?
We have always believed in our idea. Even if it wasn't always easy. In 2014, the ad tech industry was booming, but shortly afterwards the hype already ceased. And for many market participants – especially investors – the scene had lost its appeal. Nevertheless, we believed that we could revolutionize online advertising with suitable video content. Fortunately. Because we have built a real premium network. And offer users real added value. We're constantly evolving and focusing on the needs in the market, as we are now with our CTV segment. That is our greatest strength as a company.
Where will ShowHeroes be in a year?
In a year, we'll be even bigger and more broadly positioned. Our general goal: Showheroes wants to become the most important player in the marketing of multiscreen video content, and not just in Europe. That's an ambitious goal, but we're on a very good path.