Press Review: Union Media Acquired by ShowHeroes Group
8 February 2021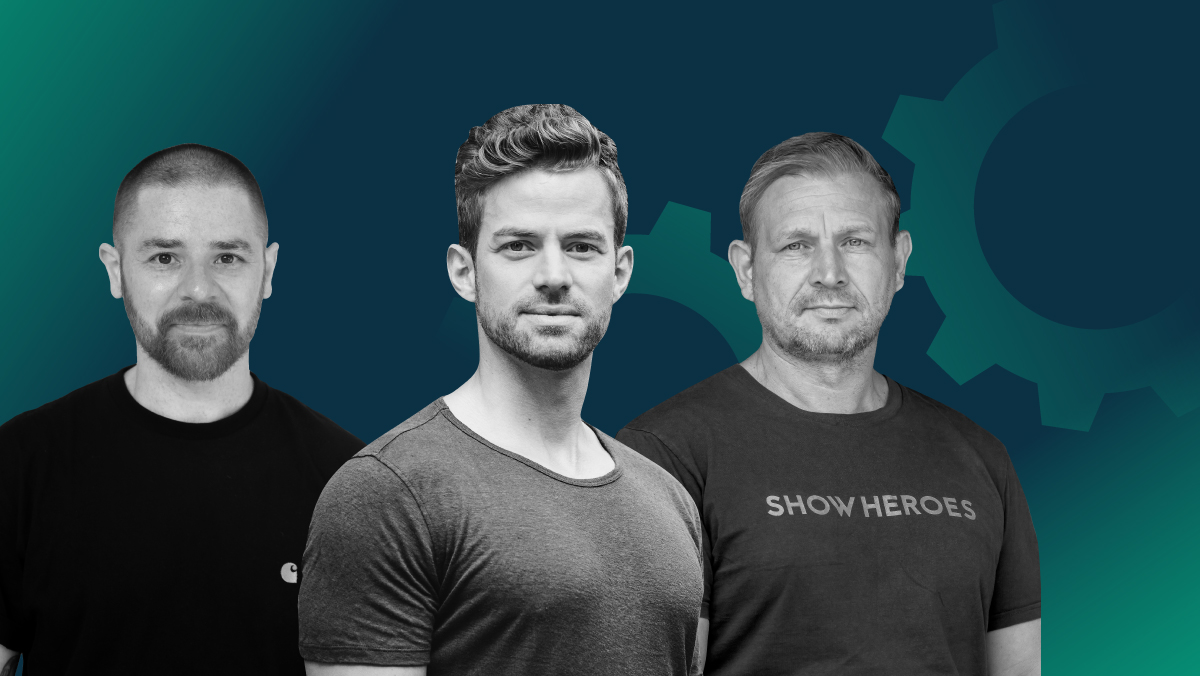 February of 2021 started off with another big week for ShowHeroes Group, as we took over the full ownership of Union Media and thereby officially launched the British market. This is the 3rd acquisition in less than 12 months for ShowHeroes Group. We are really looking forward to "Conquer the Age of Video" in the UK with Steven Filler, Hatty Green and their ShowHeroes team.
UNION Media was founded in London in 2020 as a strategic partner for the main European programmatic buying hubs. As clients of UNION, global advertisers could benefit from a single point of access for multimarket video campaigns while being sure to have their ads run on genuine, high quality regional and local market publishers. Find the press coverage in major European magazines here:
"After two acquisitions and our successful market launches in France, the Netherlands, Italy and Spain last year, I am excited to continue the journey of the Showheroes Group. Bringing the group's portfolio of brands and services to the UK is an extremely important, strategic step as it is one of the most important European markets for our industry. Adding Union Media to our portfolio gives us the opportunity to connect local inventory from the entire continent with our global demand sources, reach and expertise."
Ilhan Zengin, CEO of ShowHeroes Group, on the acquisition of UNION Media.
"More than ever we need to find ways for advertisers to tap the potential of local, high-quality publishers which provide genuine alternatives to the big platforms like Google and Facebook: Together with Showheroes Group we are able to further enhance our reach in the UK, supporting publishers with video technology, as well as the production and provision of video content that directly adds value for their audiences and creates a highly effective and safe brand building opportunity for our advertising clients."
Steven Filler, Country Manager UK of Showheroes Group, on the acquisition of UNION Media.
Read the full THE DRUM article here.
Find an interview with Ilhan Zengin and Steven Filler by VIDEOWEEK here.
"We are very pleased to be active in the Italian, Spanish and the internationally important UK market through the acquisition of Viralize and Union Media. This expansion allows us to facilitate planning into these markets for internationally active advertisers with local contacts here in Austria."
"Mehr denn je müssen wir Wege für Werbetreibende finden, um lokale, qualitativ hochwertige Publisher zu unterstützen, die wiederum eine echte Alternative zu den großen Plattformen wie Google und Facebook darstellen. Durch die dazugewonnenen Standorte in UK und Spanien sind wir in der Lage, unsere Reichweite in Europa weiter auszubauen und Publisher durch die Produktion und Bereitstellung von Videoinhalten zu unterstützen, die ihrem Publikum einen echten Mehrwert bieten und damit ein effektives, sowie sicheres Umfeld zum Markenaufbau für unsere Werbekunden darstellen."
Ilhan Zengin, CEO of ShowHeroes Group, on the acquisition of UNION Media.
Read the full BVDW article in German here.
"Oggi più che mai è necessario per gli advertiser poter garantire un supporto locale ai publisher di qualità che rappresentano una reale e concreta alternativa alle grandi piattaforme come Google e Facebook. Attraverso le nuove sedi in Gran Bretagna e Spagna, potremo aumentare con successo la nostra penetrazione e reach in Europa, supportando i publisher con la produzione e veicolazione di contenuti video in grado di fornire un concreto valore aggiunto alla loro audience e garantendo un ambiente sicuro per un efficace 'brand building' agli advertiser."
"Après deux acquisitions et nos lancements réussis sur le marché en France, aux Pays-Bas, en Italie et en Espagne l'année dernière, je suis ravi de poursuivre l'aventure du groupe Showheroes. L'apport du portefeuille de marques et de services du groupe au Royaume-Uni est une étape stratégique extrêmement importante car il s'agit de l'un des marchés européens les plus importants pour notre industrie. L'ajout d'Union Media à notre portefeuille nous donne l'opportunité de connecter l'inventaire local de tout le continent avec nos sources de demande mondiales, notre portée et notre expertise."
Ilhan Zengin, CEO of ShowHeroes Group, on the acquisition of UNION Media.
"Plus que jamais, nous devons trouver des moyens pour les annonceurs d'exploiter le potentiel des éditeurs locaux de haute qualité qui offrent de véritables alternatives aux grandes plates-formes comme Google et Facebook: avec Showheroes Group, nous sont en mesure d'étendre davantage notre portée au Royaume-Uni, en soutenant les éditeurs avec la technologie vidéo, ainsi que la production et la fourniture de contenu vidéo qui ajoute directement de la valeur pour leur public et crée une opportunité de développement de marque hautement efficace et sûre pour nos clients publicitaires."