ShowHeroes Group Appoints Global Senior Advisors Gerry D'Angelo and Eric Tourtel
10 October 2023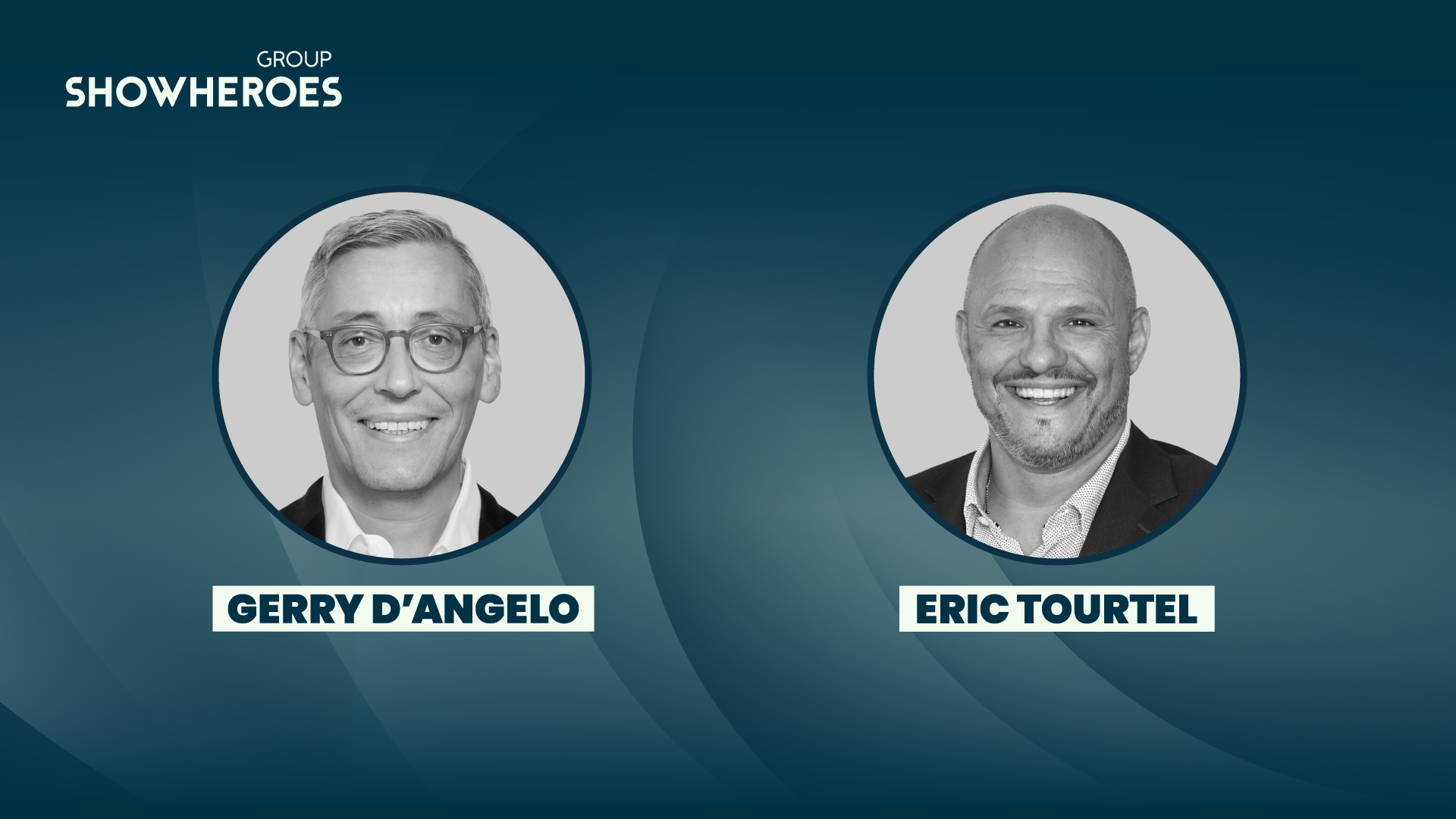 Berlin, October 10, 2023: ShowHeroes Group, a global leader in digital video, content, tech, and sustainable advertising solutions appoints two new global senior advisors: Gerry D'Angelo, former Vice President, Global Media at Procter & Gamble and Eric Tourtel, former CEO Latin America at Teads.
Both executives will contribute their acumen and business strategy to the company as it continues to strengthen its Better Media approach to digital solutions across global markets.
The appointments leverage both executives' backgrounds in building cross-functional global teams and partnerships. With demand for digital video and CTV solutions in particular continuing to grow globally, the pair will focus on driving ShowHeroes differentiating factors of privacy-safe, advanced semantic technology and original video production capabilities.
A well-known industry figure, Gerry D'Angelo has more than 30 years of experience in the media business. As Vice President, Global Media at Procter & Gamble, the world's largest advertiser, he was responsible for media best practice and capability building, overseeing media agency relationships, and establishing global partnerships with Google, Meta, Amazon, and TikTok. D'Angelo also served as Chair of the World Federation of Advertisers' Media Forum and Board and was a founding member of the Global Alliance for Responsible Media, a cross-industry initiative established to address harmful online content. In his new role at ShowHeroes Group, he will provide essential strategic advice regarding engagement with media agencies, media vendors, and especially advertiser organizations.
Senior Global Advisor ShowHeroes Group Gerry D'Angelo:
"With its content-driven approach, innovative ad solutions, and Better Media framework, ShowHeroes Group is uniquely positioned at the leading edge of the industry to deliver effective and sustainable solutions for advertisers and their media agencies. I'm delighted to be able to share my expertise and advice on how to establish relationships that will help the company navigate the ever-complex digital industry. I'm sure together we can unlock unprecedented opportunities for collaboration and growth."
Eric Tourtel is a prominent figure in the global media industry and a pioneer in the evangelization of brand safety, viewability, attention, and cookieless environments. He also has been extremely active in the promotion of advertising within professional content versus UGC environments in general and social networks in particular. With 25 years of experience in a variety of sectors, Tourtel has worked with leading international publishers and content creators throughout his career. His expertise in international sales, operations, and business strategy will bolster ShowHeroes Group in its rapid growth.
Senior Global Advisor ShowHeroes Group Eric Tourtel:
"With the advertising industry's pivotal focus on sustainability and more efficient creative solutions across all channels and screens, ShowHeroes Group stands out, namely for its premium video content production and a library of more than 150,000 readily available, original videos. Coupled with its commitment to lowering emissions and driving positive ecological impact throughout the digital value chain, the company has created a remarkable proposition for media buyers. I am delighted to join this young, successful team on its journey."
D'Angelo and Tourtel's appointments follow high-profile M&A deals over the past three years including the acquisition of APAC's leading video monetization platform iVS, the Nordics PlayAd, and smartclip LATAM. Furthermore, it rounds up the composition of ShowHeroes' Global Advisory Board which features former Teads Global CSO Eric Shih (appointed in 2021) next to its two new members.
Ilhan Zengin, CEO at ShowHeroes Group:
"We're excited to have Eric and Gerry as senior global advisors at this crucial moment of expansion. Gerry, with his influential experience and direct client approach, recognizes the difference that ShowHeroes Group can make with its unique combination of sustainable and customizable solutions for every screen. Eric's spirit and dedication to forming partnerships and coordination between direct clients, media agencies, and technology vendors, together with his industry relationships and knowledge, can elevate this message at scale. Their insight, expertise, and oversight make them exceptional assets as global advisors and a perfect match to the ShowHeroes Group leadership team."
ABOUT SHOWHEROES GROUP
ShowHeroes Group is a global leader in digital video, offering content, tech, and sustainable advertising solutions.
Founded in 2016 by Ilhan Zengin, Mario Tiedemann, and Dennis Kirschner with headquarters in Berlin, the company launched ShowHeroes Group in 2020.
Composed of its core brand ShowHeroes, production entity ShowHeroes Studios, performance marketing solutions provider Agon Digital, SaaS video solution Viralize, and The Digital Distillery, a networking event and content platform, the group employs almost 500 people worldwide with operations in 35 strategic hubs throughout Europe, LATAM, the US, and Asia.
According to Deloitte, ShowHeroes Group is one of the 50 fastest-growing technology companies in Germany and was awarded the "Technology Fast 50" prize in 2021 and 2022. For the Financial Times "FT 1000" 2023, which ranks Europe's fastest-growing companies, ShowHeroes Group is in the top 60 companies overall, second in Germany for growth, and third in the advertising and marketing sector.
More information at showheroes-group.com.