Charting New Heights: Bainet and ShowHeroes' Impactful Video Content Partnership
25 October 2023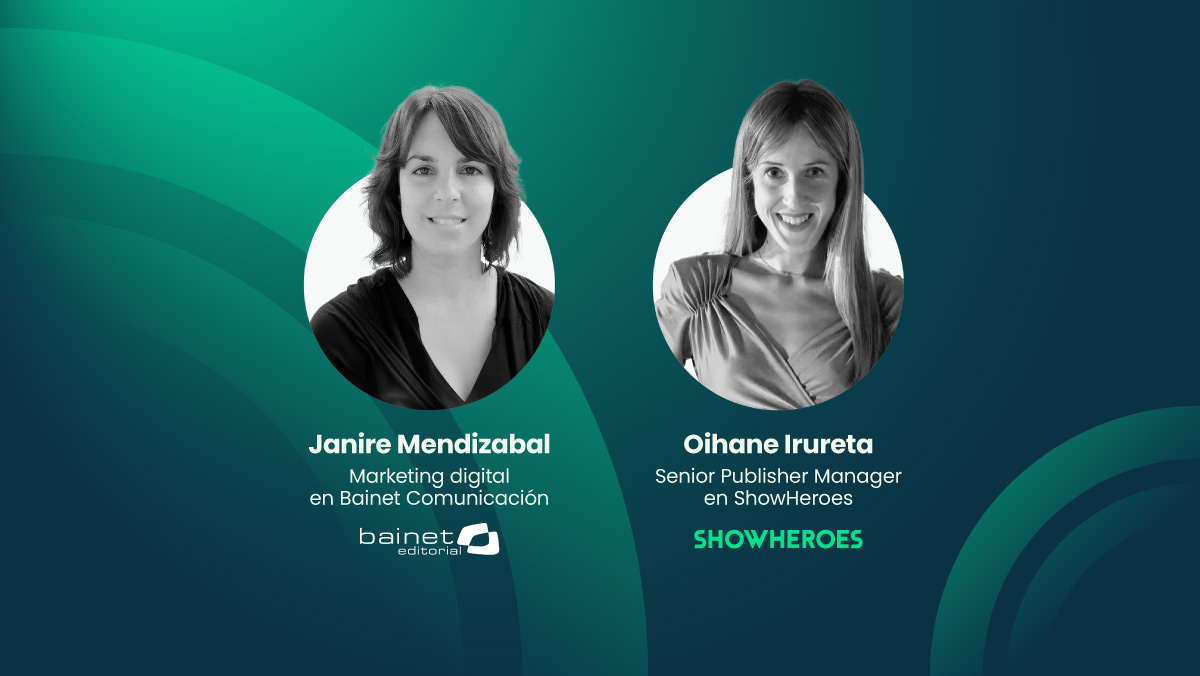 Madrid, October 25th, 2023: ShowHeroes, a global leader in digital video content, technology and advertising solutions, embarked on a long-term partnership with Bainet with a strong focus on video content as a means to boost performance KPIs and monetization efforts.
Founded in 1992, Bainet is a prominent Spanish media group with Hogarmania.com as its flagship site. Hogarmania ranks in the TOP5 in Spain's Lifestyle category, boasting 50 million annual users. Established in 2009, it focuses on home-related content, with the "Cocina Abierta" section ranking TOP2 in Spain for gastronomy and being the official page of Karlos and Eva Arguiñano.
ShowHeroes, who are dedicated to promoting local journalism and diversity in the global media landscape, provides the publisher with access to editorial video content and exclusive demand sources, in addition to a comprehensive tech stack including a video player, ad server, and semantic technology. The partnership with ShowHeroes enables Bainet to further enrich its own high-quality content offering and optimize monetization.
Within the first six months of the partnership, the integration of the ShowHeroes unit was launched on a total of three publications of Bainet: Hogarmania.com, www.mascotasmania.es and Cocinatis.com. Created in 2019, Cocinatis is dedicated exclusively to gastronomy. It offers practical content, step-by-step guides, recipes, and nutritional information supported by nutritionists. In four years, it has grown to over 3 million users annually, with a positive 2023 outlook.
Oihane Irureta, Senior Publisher Manager at ShowHeroes Spain:
"We are more than happy to work with Bainet and strengthen our foothold in the Spanish market, specifically in the lifestyle and food segment of our diverse publisher network. Thanks to our extensive library and in-house production capabilities for exclusive premium video content we act as a co-publisher to the well-known sites Hogarmania and Cocinatis. Users experience privacy-compliant content and ads that contextually match the editorial environment they're viewing."
A major milestone was reached when the number of ad impressions crossed the 1M mark already during the 4th month of the implementation. When comparing the first quarter of the partnership with the second quarter an increase in video impressions by 3.400% and an increase in publisher revenue by 7.100% was reported.
Janire Mendizabal, Marketing Digital en Bainet Comunicación:
"We highly appreciate our partnership with ShowHeroes as it has provided us with exciting opportunities to significantly expand our video inventory. Their extensive range of unique video content complements our own productions seamlessly. Our communication is on equal footing, and we genuinely consider them a valuable partner. Achieving an average 80% viewability of the video player and its contents, along with the substantial revenue generated through ShowHeroes' unique demand, we are extremely pleased with the outcomes."
Looking ahead to 2024, Bainet and ShowHeroes aim to progress with new video content production projects, harnessing creativity to engage audiences effectively. Next to exploring innovative formats to extend user engagement and drive revenue growth the partners intend to delve deeper into Bainet's video strategy, identifying and addressing its evolving needs to stay at the forefront of the dynamic media landscape.
About Bainet
Bainet Group was founded in 1992. Today, it is consolidated as an important worldwide communication group. With headquarters located in Bilbao, it also has two delegations offices located in Aia (Gipuzkoa) and Madrid.We embrace new technologies, identify and take advantage of new opportunities and trends of the markets at an early stage. We know that innovation, excellence in quality, and the talent of our professionals, are the key to our success.
Bainet Group develops different activities within the area of communication, highlighting among them; Cinema and TV programs production, advertising, the content generation for the Internet and new technological platforms.
About ShowHeroes
ShowHeroes is a global leader in digital video, offering content, tech, and sustainable advertising solutions.
As a co-publisher to leading online media outlets, the company upholds editorial excellence across a network of close to 2 bln unique users and almost 80 bln views per month (total/ across all channels), promoting quality journalism from the most reliable information and entertainment sources.
With a privacy-first approach, ShowHeroes' cookieless solutions, such as contextual and semantic targeting technology, paired with matched video content, drive value and relevance for both users and advertisers.
Founded in 2016 by Ilhan Zengin, Mario Tiedemann, and Dennis Kirschner with headquarters in Berlin, the company launched ShowHeroes Group in 2020.
Composed of its core brand ShowHeroes, production entity ShowHeroes Studios, performance marketing solutions provider Agon Digital, SaaS video solution Viralize, and The Digital Distillery, a networking event and content platform, the group employs almost 500 people worldwide with operations in 35 strategic hubs throughout Europe, LATAM, the US, and Asia.
According to Deloitte, ShowHeroes Group is one of the 50 fastest-growing technology companies in Germany and was awarded the "Technology Fast 50" prize in 2021 and 2022. For the Financial Times' "FT 1000" 2023, which ranks Europe's fastest-growing companies, ShowHeroes Group is in the top 60 companies overall, second in Germany for growth, and third in the advertising and marketing sector.